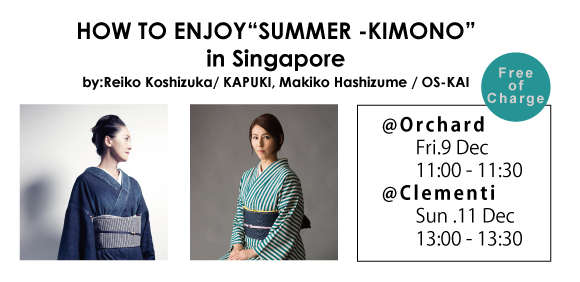 We would like to introduce the cool and stylish way of wearing Yukata at the land of everlasting summer.  Enjoy Yukata at a situation of 'Smart Cusual' dress code.  Yukata can be worn as Summer Kimono.
 Main speaker is a Kimono designer Reiko Koshizuka, who had career as a fashion stylist.
Her Kimono brand kapuki is an  icon for urbane "Adult women KIMONO".  kapuki's designs are always on cutting-edge, modern, but with a hint of Edo style.  
 Another speaker is Makiko Hashizume from OS-KAI, the producer of this event.
She would give you an idea of "The New Tokyo-style kimono" which she suggests.
 It is free of charge.  Please feel free to come.